Whether you're a school teacher running a large music program or a private tutor with only a handful of students, we are here to help.
With access to over 200,000 titles, we offer a wide range of sheet music for piano, strings, brass, woodwind, voice, guitar, folk, percussion and ensembles. Our knowledgeable staff, with over 50 years combined experience working in the music industry, will be sure to help you find what you're looking for and make useful recommendations for method books, textbooks and ensemble titles to keep your students engaged. Don't have what you looking for? We will do our best to order in what we can, and will be more than happy to special order anything you are after!

Teacher Discount
We offer Australian music teachers a discount on sheet music, accessories and giftware. To be approved, a teacher registration number, AUSTA number or ABN must be supplied. Click here to register!

Mailing List
Join our education mailing list to receive information on sales, workshops, relevant concerts and any other exciting news we may have to share. Click here to sign up!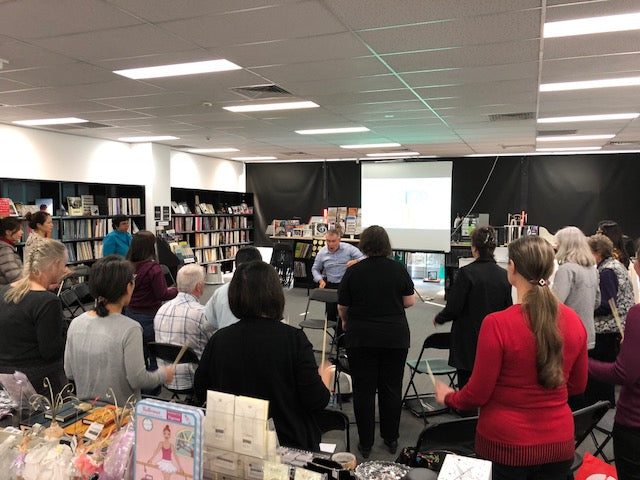 Workshops and Open Days
At Adlib Music we aim to run multiple development workshops per year ideally suited to schools and teachers; presenters include nationally and internationally recognised experts, teachers and musicians. These are always very informative events, and a great opportunity to meet other teachers and socialise. To receive an invitation to our next open day, please subscribe to our teacher newsletter.
Sign Up to Our Teacher Newsletter